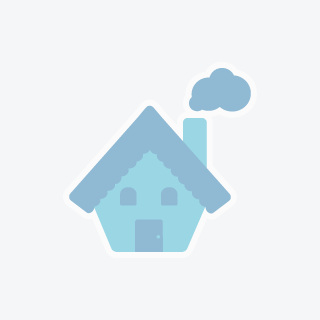 Karin C
10 Reasons You Will Love Me as Your Next House (and Pet) Sitter
San Diego, California
Last seen over a week ago
Pay negotiable
Want to connect with Karin?
House sitter in San Diego, California
10​ ​Reasons​ ​You​ ​Will​ ​Love​ ​Me​ ​as​ ​Your​ ​Next​ ​House​ ​(and​ ​Pet)​ ​Sitter

1.​ ​I'm​ ​reliable.​ ​I​ ​value​ ​clear​ ​communication​ ​and​ ​following​ ​through​ ​on​ ​my​ ​promises.​ ​If​ ​I​ ​say​ ​I'll​ ​do​ ​it,
then​ ​I​ ​will,​ ​no​ ​question.
2.​ ​I'm​ ​tidy.​ ​If​ ​you​ ​leave​ ​me​ ​in​ ​charge​ ​of​ ​your​ ​house,​ ​you​ ​will​ ​likely​ ​come​ ​back​ ​to​ ​it​ ​in​ ​better​ ​shape
than​ ​when​ ​you​ ​left.​ ​It's​ ​important​ ​to​ ​me​ ​that​ ​my​ ​surroundings​ ​are​ ​in​ ​order​ ​so​ ​that​ ​I​ ​can​ ​feel​ ​at
peace​ ​with​ ​them.​ ​If​ ​you​ ​want​ ​something​ ​cleaned​ ​while​ ​you're​ ​on​ ​vacation,​ ​just​ ​let​ ​me​ ​know​ ​and
I'll​ ​get​ ​it​ ​done.​ ​I​ ​have​ ​experience​ ​cleaning​ ​both​ ​domestically​ ​and​ ​professionally.​ ​I​ ​charge​ ​extra​ ​for
this​ ​service.
3.​ ​I'm​ ​relaxed.​ ​I​ ​don't​ ​get​ ​easily​ ​frustrated​ ​or​ ​upset,​ ​so​ ​I​ ​will​ ​be​ ​the​ ​calm​ ​presence​ ​that​ ​your​ ​home
(and​ ​pets)​ ​need(s).​ ​My​ ​idea​ ​of​ ​a​ ​great​ ​Friday​ ​night​ ​is​ ​curling​ ​up​ ​on​ ​the​ ​couch​ ​with​ ​a​ ​cup​ ​of​ ​tea
and​ ​a​ ​good​ ​book.​ ​I​ ​love​ ​to​ ​hang​ ​out,​ ​either​ ​at​ ​home​ ​or​ ​in​ ​nature,​ ​and​ ​I​ ​don't​ ​like​ ​noise​ ​or​ ​crowds,
so​ ​your​ ​neighbors​ ​won't​ ​complain.
4.​ ​I'm​ ​willing​ ​to​ ​do​ ​what​ ​needs​ ​to​ ​be​ ​done​ ​to​ ​solve​ ​any​ ​problem.​ ​Pipes​ ​burst?​ ​No​ ​worries,​ ​I'll​ ​call
a​ ​plumber​ ​and​ ​get​ ​it​ ​straightened​ ​out​ ​in​ ​a​ ​jiffy.​ ​Dog​ ​threw​ ​up​ ​on​ ​the​ ​carpet?​ ​No​ ​sweat,​ ​I'll​ ​clean
that​ ​up​ ​right​ ​away.​ ​Random​ ​emergency/disaster/life​ ​happenstance?​ ​I​ ​understand​ ​that​ ​getting
worked​ ​up​ ​won't​ ​change​ ​the​ ​outcome,​ ​but​ ​I'm​ ​also​ ​willing​ ​to​ ​cheerfully​ ​do​ ​whatever​ ​work​ ​is
required​ ​to​ ​fix​ ​it.​ ​Life​ ​happens,​ ​and​ ​if​ ​I'm​ ​in​ ​your​ ​home​ ​when​ ​it​ ​does,​ ​I'll​ ​see​ ​to​ ​it​ ​that​ ​it's​ ​taken
care​ ​of.
5.​ ​I​ ​love​ ​pets.​ ​I've​ ​been​ ​pet​ ​sitting​ ​for​ ​years​ ​and​ ​I​ ​have​ ​yet​ ​to​ ​meet​ ​a​ ​breed​ ​I​ ​didn't​ ​like.​ ​I'm​ ​not
currently​ ​at​ ​a​ ​stage​ ​in​ ​life​ ​that​ ​allows​ ​me​ ​to​ ​have​ ​pets​ ​of​ ​my​ ​own,​ ​so​ ​I​ ​would​ ​love​ ​to​ ​vicariously
own​ ​pets​ ​through​ ​you.​ ​I​ ​have​ ​experience​ ​with​ ​dogs,​ ​cats,​ ​horses,​ ​poultry,​ ​and​ ​fish.
6.​ ​I'm​ ​conscientious.​ ​I​ ​understand​ ​that​ ​this​ ​is​ ​your​ ​home,​ ​and​ ​it​ ​is​ ​both​ ​my​ ​job​ ​and​ ​my​ ​privilege​ ​to
stay​ ​in​ ​it.​ ​I​ ​will​ ​treat​ ​your​ ​house​ ​and​ ​possessions​ ​with​ ​respect​ ​while​ ​I​ ​am​ ​house-sitting​ ​for​ ​you.
7.​ ​I'm​ ​friendly.​ ​How​ ​often​ ​do​ ​you​ ​get​ ​to​ ​leave​ ​all​ ​your​ ​worldly​ ​possessions​ ​in​ ​the​ ​care​ ​of​ ​someone
you​ ​both​ ​trust​ ​and​ ​genuinely​ ​like​ ​as​ ​a​ ​person?​ ​Not​ ​often​ ​enough,​ ​is​ ​the​ ​answer.​ ​Fortunately,​ ​I​ ​am
here​ ​to​ ​provide​ ​exactly​ ​that​ ​service​ ​for​ ​you.
8.​ ​I​ ​love​ ​the​ ​outdoors.​ ​​My​​ ​​ideal​​ ​​Saturday​​ ​​involves​​ ​​hiking​​ ​​or​​ ​​going​​ ​​to​​ ​​the​​ ​​park,​​ ​​with​​ ​​your​​ ​​dog(s)​​ ​​if​
​possible!
9.​ ​I​ ​can​ ​supply​ ​plenty​ ​of​ ​references​ ​attesting​ ​to​ ​my​ ​good​ ​character,​ ​responsible​ ​nature,
pet-whispering,​ ​and​ ​house​ ​sitting​ ​abilities.
10.​ ​I'm​ ​cheap!​ ​I'm​ ​fairly​ ​new​ ​to​ ​the​ ​house​ ​sitting​ ​game,​ ​so​ ​I​ ​don't​ ​charge​ ​as​ ​much​ ​as​ ​other​ ​sitters
might.​ ​Don't​ ​let​ ​that​ ​fool​ ​you,​ ​though.​ ​I​ ​am​ ​phenomenally​ ​qualified​ ​and​ ​will​ ​do​ ​the​ ​best​ ​job
possible​ ​as​ ​your​ ​house​ ​(and​ ​pet)​ ​sitter!
---
Services
Responsibilities include:
Mail collection
Pet feeding
Plant care
Garbage/recycling
Snow clearing
---
Similar Profiles Nearby
Near San Diego, California

Amanda A
Wonderful Home Sitter in San Diego

Cinthia C
Professional Home Sitter in San Diego

Carine B
Searching for San Diego House and Pet Sitter Opportunity

Deanne S
Escondido House Sitting Provider Looking For Job Opportunities in California

Amy F
The Dynamic Duo - many services offered in exchange for live-in situation
Find House Sitting in San Diego, California
More in San Diego, California
Want to connect with Karin?
Similar Profiles Nearby
Near San Diego, California

Amanda A
Wonderful Home Sitter in San Diego

Cinthia C
Professional Home Sitter in San Diego

Carine B
Searching for San Diego House and Pet Sitter Opportunity

Deanne S
Escondido House Sitting Provider Looking For Job Opportunities in California

Amy F
The Dynamic Duo - many services offered in exchange for live-in situation