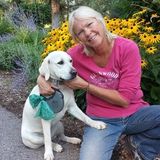 Laurie N
Giving love and care for your Pets & House like family w/ 9 years experience
House Sitter in Corpus Christi, Texas
It's never just a dog walk, is something I have learned over the 9 years of caring for people's homes and pets in the Roaring Fork Valley and beyond! Furnaces go out, animals get sick and injured and it just seems to happen when you are leaving or have left to go on a vacation! So it's always a great idea to have a consistent knowledgeable adult who is tuned in with your pets and your home. When you have your pets stay at home and stay on their schedule it reduces their stress levels especially, while you are away. My experience includes having a full time Pet and House sitting business for over 7 years, I've taken several vet tech classes, care for senior animals, rescues, exotic's including birds and amphibians, administering medications, Sub Q Fluids IV's. While you are away, I will give them lots of love, attention, walks, brushing them out and clean their litter box daily. As well as I am watching over your home, checking your mail, water plants and gardens, taking out the trash, making sure your home is safe. I am very respectful of your privacy and will keep you updated via emails, photos and text while you are away! My services include: Short and long term care, walks, visits and overnights and house checks, connect with your local vet for medications and animal care if needed. It's always been my motto to "Call before an emergency happens!" IF you had to head out of town on short notice to care for a family member or you yourself have a health care emergency or leaving for work, let's talk and get to know each other today! Prices vary depending on the animals, how many visits a day? care and location. Here is a few experiences I have encountered and taken care of! While having my full time business, I did daily group off leash dog hikes of 4-10 dogs in the Roaring Fork Valley. One of my weekly clients had to be airlifted to Denver to have a baby, all they had to do was give me a call and I took care of their home and two dogs while they were gone for over a week! On several occasions, I have had homes have plumbing leaks, furnaces not work, hot water tanks failed for infloor heat ( this happened the day before she was leaving for Thanksgiving!) She was still able to leave and I stayed in touch with her and let the plumbers in! Dog needing stitches and yes the occasional skunk spray! I have been told that I am very intuitive with animals and even the shyest cat comes around. I have also owned my own home and worked with contractors, so I have plenty of experience with shutting off the water, calling plumbers and shoveling snow when needed. While having my full time business in the valley, I was insured and bonded and never had an incident. Animals that I have taken care of: Dogs, cats, small critter such as hedgehogs, turtles, farm critters: baby lamb, lama, geese, horses, cows. Exotics: Birds, amphibians, snakes, gecko's, bearded dragons. I love to garden and will water and care for your plants indoor and out.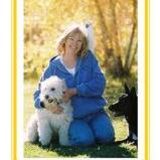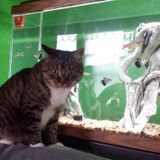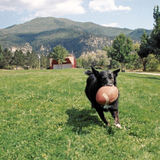 Services
Responsibilities include:
Recommendations
Diana Alcantra
I recommend Laurie N as a house sitter
Sharon Anderson
Laurie has house/pet sit with us on many occasions. Once while we were away for 3 weeks, she discovered a leak in the quest bathroom ceiling. She notified us and we told her to do whatever was necessary. Laurie lined up the multiple contractors and had everything repaired upon our return. Our two cats were also special needs kitties and she handled the sub-Q without a hitch. The cats were happy and our house immaculate upon our return. Call me if you have any questions. She's awesome and we highly recommend her.
Laura Whittamore
If you want your pets to have the best personal care, Laurie is fabulous. She is dependable, kind and loving to pets. When I was traveling, my cats loved her visits because she took time to play with them and leave me a note each time.
Anne White
I recommend Laurie N as a house sitter
Ardis Hoffman
Laurie is friendly, reliable, honest, and really cares about providing the best service and support. My dog Zadie and Frodo my cat are really happy when Laurie fills in for me.
Share This Profile
Find House Sitting in Corpus Christi, Texas
More in Corpus Christi, Texas