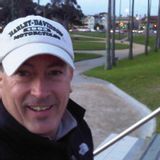 William B
Olympic Penisula House and Pet Sitter Available
Reasons to Hire Me
Professional, NS, single, honest, reliable, flexible male.
House Sitter in Sequim, Washington
House and Pet Sitter in Olympic Peninsula Area My name is William, and I am available for house & pet sitting arrangements in the Olympic Peninsula and Western Greater Puget Sound Area from January 1, 2022 and on. I am currently working on a 5-month house sitting assignment here in Sequim which ends in mid-October and I will be available from January 1, 2022. I am flexible to either stay on premise or visit on a prearranged number of days each week. My first priority is to find an on-site assignment (no fee) so that will be given priority over prearranged weekly visits. I am 65, fit, professional, single, NS, trustworthy, reliable and flexible. I was in Logistics Management for over 30 years and apply my project management skills to every assignments. If you want to know more about my skills and professional experiences, check out my LinkedIn profile link below. I also worked and lived in Australia for 5 years which is outlined in my profile below. https://....com/ I have one year experience & am currently on assignment on a 5-month house sitting assignment in Sequim, WA. I also have my own reliable transportation. I am also interested in clients who live within the US and abroad with similar needs. I am comfortable working in and out of the house which includes pet sitting, laundry, cleaning, vacuuming, yard work, gardening, pet yard waste removal, mowing, snow removal, garbage removal and I am in good physical condition. I am flexible to either stay on premise rent free or agree on either a daily or hourly rate. I am looking to establish additional assignments in the Olympic Peninsula area with ongoing assignments each year. You can contact me through the website via mobile or email and I will reply quickly. Thank you for your consideration, William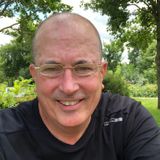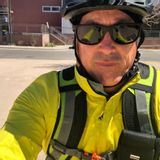 Services
Responsibilities include:
Recommendations
Lynne Brandl
William was asked to house sit my home for four months in 2021. I met with him at the beginning of this long-term house sitting arrangement to show him the property that not only included the house but the one-acre lot. William took notes as I described my house sitting expectations and he asked pertinent questions related to his upcoming job. After spending time with him during this initial meeting, I felt comfortable entrusting him with the care of my home and property. William lived in my home during this time frame. William was asked to look after the house and the outside gardens and lawn. He mowed the lawn, watered the plants inside and out, tended a small vegetable garden and managed the weekly routines of the property. William did so to a high standard level of care. He contacted me if he had a question or a problem. During his tenure, my irrigation system faltered through no fault of his own. After alerting me to the problem, William researched on his own, how to address the problem and then contacted me as to how the problem might be solved. I really appreciated his level of communication and initiative in resolving this situation. I have no qualms having William house sit my home and property in the future. In fact, I have made arrangements with him to do another long-term house sitting job for me in 2022. He is a pleasant, responsible and reliable man. William's business-like approach to the care of my home was reassuring to me.
Joe Angelastroj
Bill is a very competent professional. While spending time in my place, he was meticulous on his care of my belongings and home itself. I highly recommend Bill ! Thanks
Jon and vanda Waller
William B. is trustworthy, dependable, kind, great with animals, and is a wonderful house sitter. I highly recommend him.
Jeni & greg Brenan
William house sat for me in November of 2019. I was leaving for 10 days on a long overdue vacation and needed someone to care for my cows, chickens and 2 small dogs. This was the first time I used a service so I didn't know what to expect. My expectations were far surpassed. My house was tidy when I returned and my animals well cared for. I would definitely recommend using William as I will use him again for my next trip. I can plan my vacations with confidence for the first time in a long time!
Share This Profile
Find House Sitting in Sequim, Washington
More in Sequim, Washington