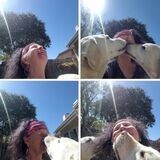 Pamela S
For Me, Life Is About Finding The Blessings In The Moment!
Reasons to Hire Me
FULL TIME HOME & PET SITTER WITH 76 FIVE STAR REVIEWS!
House Sitter in Lahaina, Hawaii
My life motto...Embrace every blessing in the moment, you deserve beauty in your life! My name is Pamela, otherwise known as "Isaiah's Mom", and I wouldn't have it any other way. I wonder once you become a Mom, do you ever retain your own identity again. LOL For many years I was an International Flight Attendant, I loved every single moment of my traveling adventures. Being a wife and a mom have enhanced my daily blessings in this journey called life. Let me share with you my experience... Throughout our past two years and a half years of adventures, we have cared for 76 homes, 112 dogs , 48 cats, 13 horses, 1 donkey, 1 rabbit, 2 guinea pigs, birds, 9 hens, 3 chicks, 1 South African frog, and saltwater and freshwater fish tanks! Since a young teenager, it seems people have always entrusted me with caring for their home, their children, and their animal babies. As I went on to college and working as a nanny for several years they continued to trust me with their amazing homes, fabulous children, and oh so sweet animal kiddos. For several years I took care of my son's best friend, and his friend's home while his father traveled around the world for weeks at a time. During those extensive absences, I was responsible for absolutely everything that it took to maintain his home and in dealing with all personnel that serviced his home. Of course, as a homeowner myself, I guess that qualifies me too. Not to mention throughout my entire life I grew up with pets, our home was not a home without our precious babies. My earliest memory of loving animals was sneaking out of my bed at night as a young child to lay on the kitchen floor beside a homemade bed in a box with a newborn puppy who just wanted comfort. While laying beside that box, I instinctively gave that puppy all the love my little heart knew how to give. I think the first time I ever understood the miracle of life was seeing a mama cat giving birth to her litter of babies, I will never forget that experience. I am the chief CEO of our house and pet sitting adventure, but don't tell my guys, they like to think they are in charge. When my son travels with me, he will be an added bonus for you! He absolutely adores any and all animals. I have never ever seen another human being be so in tune with animals like he is, he truly is an animal whisperer! When you add my husband as part of the equation, you get the dynamic super package. Not only does he love animals, loves meeting new people, and is very flexible; he also is the world's best handyman. Honestly, this man can do anything. You will be able to leave your home in our care and know that were there any house issues that might come up, he will understand what is going on and how to handle it if you need him to. That said, I am no slouch when it comes to home repairs and maintenance, that just comes with the package when you are always your husband's sidekick for home repair. Since starting this house and pet sitting journey we have loved on horses, dogs, cats, birds, hens, guinea pigs, rabbits and even a donkey named burrito. We have taken long hikes, snuggled, cuddled, had play time, and even some reading and singing times for those sweet babies that needed to be soothed. We have found much enjoyment in paying it forward. Leaving your home and your babies in my families care will provide an extra value to your family, a peace of mind that is invaluable. A fun bit of trivia... Who are the people that I live my life for? My nineteen year old son, he is my greatest blessing, for as long as I can remember all I ever wanted was to be a Mom. And of course, there is my husband, it seems I have loved this man all of my life. What gets me through each day? My belief that essentially people are good, that the world we live in is one of humanity, I refuse to believe otherwise! What are some fun trivia facts to know about me? If you give me a dark chocolate, a smoked cheese, or an amazing cup of strong roasted coffee, you instantly become my friend. Music, books, animals, and loyal friends fill up my soul and are treasures to me. I adore a fine Malbec and Merlot, there has never been a wine from Chile or Argentina that I didn't love. Not once have I seen a sunrise or a sunset that I didn't think was unique and beautiful. I have loved for one reason or another every place that I have ever traveled, especially Paris! Correction, the one place I did not love in my travels, was one of my first layovers as a flight attendant. This layover was in a bug infested motel in Oklahoma, no wonder I changed to flying from domestic to international! ;) Who am I as your home sitter and pet sitter? I am someone who will treat your home as my own and love your animal babies as my own children, no greater gift could I give to you then that promise! Why I want to house sit I want to pet and home sit for you as a celebration of life, it brings me peace and happiness! Thirteen years ago cancer started making changes in my life. Many of those changes I adapted to, many of those changes led me to undiscovered friends and unknown blessings; but some of those changes I could never get back or make right in my life. Those changes are the times that I lost with my son and my husband when I would have to be in the hospital for cancer treatments. Those changes are the loss of my dogs and my cat because I couldn't give them the time that they deserved during my extensive cancer treatments and to keep them with me would have been selfish. Those changes are the loss of my career as an International Flight Attendant, the loss of interacting with people from various cultures, the loss of traveling all over the world and experiencing the amazing facets of those states and countries. Finally, my family and I get to live our life again not driven by my cancer battle. My health is great, I feel fabulous, I have joy in my heart, and such thankfulness for being the victor in the bend of the road that life dealt us. No more, it is now time to walk forward! It is an absolute joy to travel with my son who is a photographer and a well read scholar, and believe it or not he still loves to have adventures with his family, that in combination with making precious memories with my husband makes every day a blessing! I am honored to care for families fur babies and their homes, and I continue to embrace loving on as many animal babies as I can wrap my arms around, and cherish seeing as much of the world as life blesses me to do so. Just a couple of my 76 five star reviews (happy to share all reviews, just ask): March 2020 - Liane of San Diego WOW! WOW! I am so thankful for choosing Pamela as our house/pet sitter during the Coronavirus Pandemic. Only during a crisis can you really find out a person's true character and Pam came out with flying colors - THANK YOU PAM. I don't even know where to begin ... we left for South Africa for my son's wedding in Cape Town, and after the wedding we were going to be visiting Europe. Pam was so accommodating and so responsive before we left and really made us feel at ease to be leaving during this time. We received updates and pictures on a daily basis and this made such a difference. As the Coranvirus progressed and California and other states were put on lock down so did the reality become apparent that we should get back to the USA. I told Pam that we may not be able to get back to the US as our flights were cancelled and we were struggling to find flights back to the USA - Pam put us at ease and told us that she would stay with the dogs as long as it was necessary and if we were stuck and could not get back she would stay as long as was needed. My husband and daughter managed to get on a flight back to the USA on March 19 to arrive on March 20 - (long before we were due back) we still were not sure if the flight was going to be leaving as so many flights were cancelled and even when my husband flight left for Atlanta, Pam did not book her flight to Hawaii until the next day when my husband had landed and was on the flight to San Diego. Our home and dogs were so well looked after and I truly do not know what we would have done if we had chosen some one else. Pam we are so blessed that you were here during these difficult times and thank you so much for all you did for us, I cannot express my gratitude and appreciation enough - Thank you so much. Please give my personal cell phone number to anyone who is looking for a house/pet sitter as I would love to speak to them and tell them how lucky they will be to choose you for any future sits. Feb. 2020 - Amy of San Francisco Pam is a dream come true. She and Isaiah took such amazing care of our dogs and treated them like their own. (Probably better!) Birdie is 14 years old with health problems and she didn't bat an eye at the responsibility this can bring. She is so protective of the dogs and has great pride in how she cares for them. It truly shows. She texted us pictures and communicated to our comfort level. She went above and beyond by leaving a warm pot of chili for us when we got home and the house was cleaner than when we left! . She is impeccable in her words, her intentions and her actions. It is obvious that for her, this is all about having the opportunity to love on dogs- not just for travel and exploration. It shows. She is the BEST! We want to have her again and again and again... Jan. 2020 - Qian & Brandon of San Francisco Third time with Pamela and as always, Robyn had a wonderful 3-week vacation with mama Pam and isaiah! Cleveland had to be with his family but Robyn got tons of cuddles from her favorite sitter! Our home was very nicely cared for too :) thank you mama Pam!! Nov. 2019 - Dianne of Corte Madera Pamela, Cleveland, and Isaiah (their son) just house sat for us for the second time. What a warm and wonderful family! I'm always nervous leaving my beloved pet kids and going on a trip, but Pamela really makes me feel they're all safe and cared for. Their son, Isaiah, takes over for us in loving and playing with our young, active dog. Because we don't let our dog go off leash without us, knowing that he is getting a lot of playtime with a young man is such a comfort. It is really clear that all of them love dogs and animals and treat them as if they are their own. Our house was spotless when we returned both times. Our neighbor had to go in to get something and even commented on it. We had a cleaner come in the day before we left, but I think it was cleaner when we got back! They washed all the bed linens and towels (even though I wanted them to just enjoy their time here). To top it off, Pamela made us a huge Chicken Marsala casserole. She'd left us a pot of vegetarian chili the last time they were here. Let me tell you, she is a great cook! This is one example of how thoughtful she is. I loved the updates and pictures they send. My reclusive cats, whom many of my friends have never seen, remembered Pamela & co. and quickly came out to see them after they arrived. We love them so much that we are hurrying to set up travel plans for 2020 in the hopes that they're available!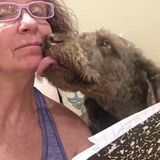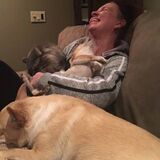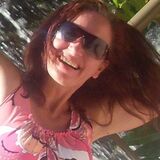 Services
Responsibilities include:
Share This Profile
My Other Profiles
Find House Sitting in Lahaina, Hawaii