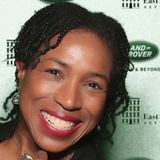 Vee W
Reasons to Hire Me
Trustworthy
Dependable
Responsible
House Sitter in New York City, New York
A small business owner (communications consultant) shuttling between New York City and Northeast Louisiana is available for compatible house-sitting situations. I will take excellent care of your home/apartment. I will also take excellent care of your pet(s). In me, you inherit a steward who knows how to get things done. You can relax if I am left to protect your treasures. Personality-wise, I am affable and endowed with a wicked sense of humor and keen common sense. Other attributes: excellent communications skills, organized, calm/zen, conscientious, principled, persistent, hardworking, loyal and trustworthy. Clean and sober, I am easy on the carpet, couch and cupboards and can produce others (references) who will say the same about me.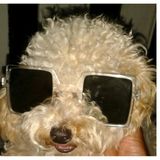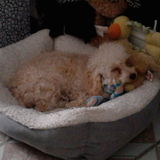 Services
Responsibilities include:
Recommendations
Eafroma Calloway
Over a couple of long weekends this summer, Vee took good care of my apartment and watered my plants, according to the very specific directions I left. She also took the initiative and cleared the clutter in my kitchen closet. This was a chore that I was NEVER going to get around to. Thanks again, Vee for all of your help. I am glad that you have finally signed up for a house-sitter service!
J Koolerny calloway
For two weeks, Vee house-sat for my fiancé and I, plus took care of our one cat and two dogs. We cane back early and unexpected. This is what we found: 1/'Our house was spotless. Spotless. We did not leave Vee with a spotless house; 2/ Soup was cooling on the stove 3/ Our cat was sleeping contentedly 4/ FpGee came in about 45 minutes after we did with the digs. It was winter, but she had taken them out for a walk, not just for them to do their business. The dogs had that clear-eyed look, not the glassy-sickly look they had when we left them at the kennel. The end.
Helen Kaplow
Vee W is your ideal house sitter. Not only reliable and trustworthy but smart and thoughtful. Plus, she is meticulous in everything she does With Vee housesitting, your homecoming will surely be happy.
Rachel Kaplowitz
I recommend Vee W as a house sitter
Cedric Leake
Vee is neat, punctual, methodical, & a stickler for detail. Her approach to house sitting is to treat the home as if it were her own. She is also very good with pets. If you're interested in a "worry free" house-sitting pro, then Vee should be your 1st choice. C.
Rachel Kaplowitz
Intelligence and Integrity. Sh*t happens, but Vee is a natural problem-solver. She has common sense and takes initiative as necessary. Her creativity also comes in handy. She has a clever eye in terms of envisioning how to handle a tough or unexpected situation (better than I would myself!). She knows what to do and when. Bottom line: You can count on Vee. With regard to integrity: This is a solid woman. She is who she says she is. She does what she says she will do. Vee doesn't wimp out or flake out. I feel lucky to have had Vee in my home and provide me with assistance, and I think anyone else would feel the same. (And my cat is an excellent judge of character and she also likes Vee.)
Share This Profile
My Other Profiles
Find House Sitting in New York City, New York
More in New York City, New York