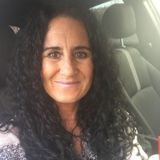 Diane C
Home, children, animals, landscaping, trustworthy, loyal, outgoing, enjoy meditation, reading and laughter.
Reasons to Hire Me
Common sense - ready without hesitation, steady, protective
Trustworthy - most valuable things, family, home, pets SAFE
Kind - mindful hoping to make a difference somewhere in need
House Sitter in Waikoloa Village, Hawaii
About Me: Hello there, my name is Diane and I desire to be your house sitter! So you can stop searching you have found the absolute perfect person for your needs. I am acutely aware of the love and attention a home needs 24/7, keeping attuned to not only the obvious or everyday maintenance and upkeep. Having owned 5 homes of my own I am mindful in the understanding of how crucial consistent daily dedication and being aware to the vast requirements necessary to keep a home running at nothing less than exceptional efficiency. I believe understanding the overall importance, from simple minute tidiness and organization to obvious catastrophes is equally significant and not to be left for another time or taken lightly. I have experience and a good knowledge in mechanics, plumbing, electrical and repairing, one is equally important as the other and must remain aware of at all times. At the end of each day responsibility to a home does not stop, staying on top of every situation at all times is critical and invaluable to maintaining smooth operation of life. I have always ran my household with passion, like a fine tuned instrument being readily prepared for the unexpected, easy or extreme, circumstance that can occur at any given moment. I am able to fill your position as soon as you like. I currently reside in Logan, Utah, I retired from Hill Air Force Base and raised 4 incredible children and I had the joy of owning a variety of of pets my entire life, anywhere from Cows to Snakes and everything in-between. I now enjoy a vast array of hobbies and interests with my love of travel firmly topping my list. Since my retirement I have been flipping homes, fixing them up, remodeling, repairing, adding, replacing and doing almost everything possible on my own abilities to include light plumbing, electrical, maintenance and complete landscape makeovers. I am organized and efficient keeping my life orderly, I am not a drinker nor smoker, I would rather enjoy small gatherings to large crowds but I can honestly say when it comes to people I engage with ease to every type of person and personality. I am a huge environmentalist, recycling and reusing is of utmost importance to me, I have led Drives for Awareness to help those who don't recognize the importance of each doing their own part extending to them the many wonderful resources available to us hoping to spread the "Knowledge of NOW" because awareness is everything. I love yard work and enjoy getting my hands dirty, a neatly manicured landscape outside is as important as a clean and tidy inside. The only thing I could ask of you is if my perfectly mannered 8yr old white Lab would be able to accompany me, IF that could be an option, but by no means is it a deal breaker if I am unable to bring him, I have family where he would be loved and cherished just as if I was with him. Truth be told, if this was to work out I haven't plans to return to Utah, I have desired to relocate for quite some time and this could be the perfect opportunity for me to explore Hawaii and decide if it is the place I want to land and call home from here on out. I am so excited to hear from you, I give you my heartfelt promise if you hire me entrusting to keep your HOME, family and pets safe and secure I wont let you down, in fact I know I will add even more than expected because it just comes naturally to me, I will love it all as if it were my own. Hope to hear from you soon. V/R Diane Criddle 801-726-...
[email protected]
Services
Responsibilities include:
Recommendations
Dyln Hassell
Diane is hard working and dedicated to giving her all for this position. She raised 4 kids in a busy home and has had a lifetime of experiences that have shaped into who she is today. She is flexible with her time and she's always looking for a fun adventure in life. Her love for animals and the outdoors shows in her daily life with her pets and activities she enjoys, like taking her dogs to the park to kayaking in a local river or just a cozy night in with a movie. She's outgoing and is aware and respectful of her surroundings. She's very tidy and particular, and I know she would be a great house sitter in any situation.
Share This Profile
Find House Sitting in Waikoloa Village, Hawaii
More in Waikoloa Village, Hawaii