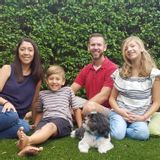 Tom S
I'm an eager cleaner and love animals, in Southern California
Reasons to Hire Me
We are very clean people and will keep your house spotless.
Your pets will be well loved while we are at your house.
I have a green thumb. We are great at taking care of plants.
House Sitter in San Clemente, California
I am currently on a Sabbatical and my family loves to help others. Our motto is to always leave the place better than you found it. And we love taking care of animals! Open to any length of stay, long term or short term. We have been house sitting for years in different locations, with all types of animals, and we love it. We would love to help you out too!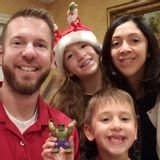 Services
Responsibilities include:
Recommendations
Timothy Romano
I have personally known Tom for nearly 20 years. He has been a friend and roommate, and has watched my house while on vacation. It is with great confidence that I recommend Tom S. for house sitting. Tom is by nature responsible, clean and orderly and has demonstrated himself to be a great steward of the home. He loves animals and I would be comfortable leaving my pets in his care as well. He conducts himself with the utmost integrity in everything he does. I highly recommend him in any caretaker role.
Randy Peykoff
Tom and Lu Stowe have watched our home a few times. It's rare to find someone with such high character. We highly recommend Tom and Lu. Our house was well taken care of and clean when we returned home. Overall a very good experience.
Stephanie List
Tom S is trustworthy and reliable. I have personally know him for over 20 years. He is dedicated and hardworking and has outstanding character. He house sat for me and my family for about a month and did an excellent job taking care of our property. He left everything in immaculate condition and I had no worries while we were gone. I knew he could be depended upon. He followed all of our instructions and we really appreciated him taking such good care of our home.
Jonathan Sorbello
It is with great pleasure that I recommend our dear friends Tom, Luciana, and their children, Sarah and Eric. They are extremely hospitable, friendly, caring, gentle and hard working. During the summer of 2021 Tom and the family took care of our home and pets for two weeks. They made sure our plants stayed happy and healthy, watched our pets and kept our house clean. Not only did they simply "watch our house" but they went way over and beyond. They were able to find our missing tortoise. Tom also reinforced the rock enclosure to ensure that they didn't escape again. Tom, Luciana and their children, Sarah and Eric, took extra good care of our cats, dogs, tortoises and horses, making sure they had plenty of water, followed their meal and med plan, maintained a clean environment for them and gave our beloved creatures lots of love and attention. It is with out a doubt that I fully trust and support Tom and Luciana and their family to take great care of your home and your pets. If you have any questions feel free to to call me at (530) 601-8459. Sincerely, Jonathan Sorbello Friend of the Stowe family
Lisa Nadalsky
I recommend Tom S as a house sitter
Share This Profile
Find House Sitting in San Clemente, California
More in San Clemente, California