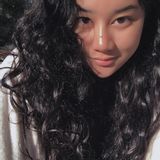 Chloe M
Organized and mindful house sitter.
Reasons to Hire Me
Mindful to each individual home care requirements
Organized and prompt on keeping things tidy
Confident and well skilled in various care aspects
House Sitter in Palo Alto, California
Hello, my name is Chloe Jasmine. I am a student in college and have been primarily house sitting for family members for the past 6 years. I've found that I absolutely enjoy house sitting. In honestly, it allows me to act as an assistant to others while they are away. A majority of my house sitting has been between Tiburon, Chino Hills, Palo Alto, Walnut Creek, and occasionally Atherton with privacy and non-disclosure agreements among high profile clients. I've also house sat in Summerlin and Henderson areas of Las Vegas, Nevada. HOUSE SITTING INFO A majority of the tasks I have done as a house sitter are to collect mail, tidy up, watch over pets and plants, and make sure the house is secure and guarded over. I am comfortable and confident in overnight stays. PLANTS WATCHING INFO I have experience with outdoor and indoor gardening. I maintain a personal collection of plants from gardenias, bougainvillea, and a variety of other outdoor plants. With plants, I prefer to follow a schedule and be informed on the watering schedule that is put in place so that I can follow it. PET WATCHING INFO A majority of my experience with traditional pets and exotic animals comes from my childhood. Growing up, my family had adopted retired German Shepherds. As I got older, I had two dogs of my own. A Yorkshire Terrier named Boba and a rescued Doberman named Sammy. Around the same time of having Boba and Sammy, we found a stray kitten on one of our walks during a rainy day and took her in. She was named Yoko. As for the more unconventional animals, I have experience with farm animals such as chickens, goats, sheep, and cows. I am used to freshwater aquarium maintenance and fish such as fancy goldfish, angelfish, discus, and arowanas. For pond care, I have tended to koi fish only by feeding them. My experience with reptiles are minimal. I was exposed to general snake care in my 6th grade science classroom (which I absolutely loved) and in 7th grade, I helped my teacher take care of the class pet which was a bearded dragon. Most of the tasks given to me were primarily feeding so I don't have much help with reptile maintenance. My grandmother also had scarlet macaws, African grays, and yellow crested cockatoos when I was growing up. Most of my experience with bigger birds is cage care and feeding. My sister would often be busy with school events when we were younger and so I was able to help her take care of what my family refers to as her "miniature zoo". The pets in said "zoo" were: • Guinea pigs • Cockatiel named Merlin • Parakeets (appropriately named Peep and Skittles) • Hamsters (Hammy, Chewy, and Furball) • Turtle named Oogway • Rabbit named Snowy I would like to disclose here that most of our pets had ample space to regard as comfortable territory to feel safe and secure. While equally allowing a general free-range space to exercise and stretch. In similar fashion to the plants, if there is a schedule to be upkept (for example: feeding times and crate training), I would appreciate to be made aware of it ahead of time. I love taking dogs out to go on bike rides, runs, hikes (most outdoor activities). When I'm home-bound with the dogs, I enjoy playing and teaching the dogs tricks. It's also really fun to try and dog brain games with the dogs to search and find things. It all truthfully depends on the dog's personality. My technique is really just to have fun with the dog, whether it be rigorous roughhousing or mental games like finding the hidden toy. I've spent time reading to my pets when I would study and read a book. I like to engage and interact with the dog till they tire out to get a good night's rest or midday nap. Cat care is really fun for me especially since they're usually relaxed and in a world of their own. I adore that about them. I've had the opportunity to cat/house sit for a lovely family in Palo Alto plenty of times which has been a great experience for me learning more about cats outside of my personal reach. With those cats, I have been requested to prepare a meal for the cats which was something I was happy to do. If given the recipe and ingredients, I would gladly cook for your pet. RESPONSE TIME I will do my best to reach out within the hour. However, if I am in class, taking a test, or attending a campus event, I will have to postpone my response until the end of the day.
Services
Responsibilities include:
Share This Profile
Find House Sitting in Palo Alto, California
More in Palo Alto, California