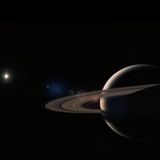 Phil D
Worry free Professional Engineer sitter
House Sitter in Hull, Quebec
Professional engineer on temporary posting. Ex military (veteran). Disciplined. Reliable, discreet, loyal. Care about your privacy. Being away from home, sitting support provides me a chance to meet great people, and care for belongings and their animal. I always open to help them increase their privacy with judicious recommendations on everything to do with communications (phone, wifi) or perform over time minor repairs to keep the house in top shape form. Looking for long term sitting relationship, available presently for assignment. References on demand.
Services
Responsibilities include:
Recommendations
Leo Hartman
Phil D is very conscientious and hard working. He always sticks with a task until it's done. When helping people he is always willing to go along with how they want things done. I have known Phil D for over 10 years including many years of working together. He has always been generous, resourceful and thorough.
Share This Profile
Find House Sitting in Hull, Quebec