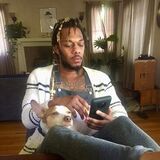 Trill L
Respectful/Reliable House-Pet-Plant Sitting Professional Big island, Hawaii
House Sitter in Pahoa, Hawaii
About Me: Aloha neighbor & Mahalo for stopping by! My name is Trill LeBeau. Property Caretaker/Home-Pet-Plant-Sitter. Services & Training: Animal person – I have a decent amount of experience with dogs/cats/birds/foxs/ferrets honestly the list goes on! I grew up on a horse ranch & I've cared for a healthy amount of animals. •[Very Adaptable]: I am a flexible person. Capable of adapting to a new home, new routines, and new ways of doing things. I frequently change my routine and lifestyle a bit for each sit, because it's easier to adjust but also because I find it fun to try out different ways of living. •[Treat the House as a Home] – House-sits are usually better for those that want to use the house as a home – a place that they spend a decent amount of time each day. Since I'm a digital nomad, house-sits are a perfect fit for me. I work from home most of every day, being available for care and companionship for the animals, and then take the occasional evening, afternoon or day out. •[Handy and resourceful]— When house sitting, things can go wrong. Maybe the boiler will stop working or the water pump will fail. House-sitters aren't required to fix everything, but in my experience, I've found to be very helpful to be able to do some troubleshooting on my own before calling the professionals. I've also learned a lot about how systems work from house-sitting, and I'm also good with YouTube/Google to figure new things out. •[I Respect my limits] – I often encourage other solo sitters to be sure they feel comfortable with the duties required. House-sit duties vary widely depending on what the homeowners are looking for. Sometimes it's easier with two people if there's a lot of duties required such as (a lot of yard work, a large number of pets, and so on). Be sure you feel like you'll be happy and comfortable doing what's required on your own." •[Problem-Solver & Calm in Emergencies]: Hopefully I will not have any emergencies during a house-sit, but one needs must be prepared for anything. Always a good idea to talk over some scenarios with the homeowners to know how I should handle an animal illness, lost pet, tropical storm/earthquake, etc. • I Keep An Open Calendar: Flexible with Durations & locations. Feel free to text or Call and I will do my best to reply back with the day.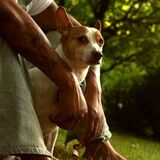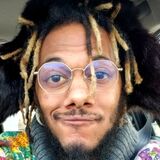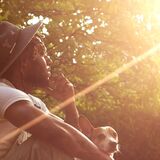 Services
Responsibilities include:
Recommendations
Alisha nahoku
Trill is my very favorite house/pet sitter. My pets love him and he always leave things better than he found them. I recommend him for any kind of care taking you need. He's seriously the best.
Jordan Urbanovich
Trill watched over our house while we went to London to visit my sister for ten days. The animals were happy, the plants were thriving and the house was clean when we returned. An A+ in my book!
Mitchell Evans
Trill Lebeau is a friend I would trust with my own children. I consider Trill family. He possesses a character and quality of individual with high regard and respectable nature. Any home is to be kept safe and well maintained in the watching over excellence bestowed upon by Mr. Lebeau. Your home is always in good hands with a sound gentleman like Trill keeping a close eye over.
Wendy Jesus
Trill Lebeau is an outstanding human being. He lives life passionately by being fully present through all of his work. He has a heart of gold and someone I trust in charge of my home and around my loved ones.
Share This Profile
Find House Sitting in Pahoa, Hawaii