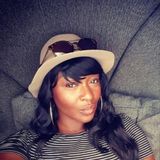 Em B
For Hire: confident, flexible, intelligent, respectful, enthusiastic, responsible Wpg-based sitter of homes, pets, and more!
Reasons to Hire Me
I go into a job intending to leave it better than I found it
I am sensitive to the needs of those I work with and for
I am respectful of and conscientious in the spaces I take up
House Sitter in Winnipeg, Manitoba
Description: Hi! My name is Em (she / they). I'd enjoy opportunities to house, pet, and plant sit for folks in Winnipeg, Manitoba. I'm interested in jobs that are balanced, engaging, and comfortable from owners who value inclusion, mutual respect, diversity, and communication, among other values. I am eager to be the solution for owners in their search for reliable, quality, enthusiastic support. My availability is flexible and I am willing to negotiate terms with owners as needed and as is beneficial to our partnership. Ultimately, I understand the pressure and urgency this pandemic may have had on many folks who rely on steady sitters due to their work or other vocations. I aim to be that relief for you. My values (a little more info to get to know me): - I have been blessed by friends and colleagues who have described me as an ally - I believe that representation not only matters but is essential across all domains, industries, and ecosystems for the health of the community; I live my life towards the equity and inclusion of all people (socially, politically, economically, etc.) - Being an elite athlete (basketball, American football) for most of my life, I have a robust personality and a physicality to match - big/heavy jobs don't scare me; I also simply enjoy being active in nature - I honour myself and protect my energy by living a life of balance, pleasure, authenticity, and purpose; through this, I believe I may serve others well by giving them the best of myself LAND ACKNOWLEDGEMENT & COMMITMENT Mindfully taking up space as a settler on Treaty 1 Territory (the original lands of the Anishinaabeg, Cree, Oji-Cree, Dakota, and Dene Peoples) in Canada; I acknowledge whose land this rightfully is and commit to growing my understanding of how these lands came to be in the hands of those who appropriated. If any of the above resonated with you, please keep reading, and LET'S CONNECT! ============= Services And Training: INDOOR MAINTENANCE - With several years of administrative work under my belt, you can bet I am excellent at keeping spaces tidy, organized, and overall well-managed. I have an especially keen eye for detail and spatial orientation; not only can I upkeep your space, but I'm open to working with you and figuring out a plan to make your space more functional. It's all about flow! And I'm your gal. I find housework therapeutic so I would also be pleased to perform housekeeping activities like dishes, laundry, vacuuming, dusting, etc. OUTDOOR MAINTENANCE: I am able to do standard yard work (snow shoveling, raking, watering gardens and grass, and cutting grass) with hand-held tools (i.e. no riding mowers) for small to medium-large yards. Unfortunately, no pool maintenance unless you're willing to teach me (I'm a quick learner!). PLANTS: I'll give them love, water, and a chat as often as possible so that they are well taken care of :). I enjoy time in the garden as well and, though I'm a novice gardener, I always do my research to ensure I'm giving my best care. Essentially, let me know if you have precise instructions for the well-being of your plants and I'll follow that to a 'T'. If the situation is more relaxed, then I am too. Either way, I believe plants are a gift, bringing natural beauty and science together, and I treat them as such. PETS: I'm most experienced with cats and dogs but I can also work with smaller furries like rabbits and hamsters as well as other types of pets (e.g. fish, turtles). I'm willing to learn the nuances and fundamentals of caring for reptiles and birds too -- but, please, no snakes or spiders! CHILDREN & YOUTH: Although HouseSitter..... is looking for house and pet sitters, I'll sit kids too. I have over 10 years of experience looking after, engaging with, and mentoring children and youth of different abilities from a broad range of cultures and within various communities between Manitoba and Yukon Territory. Ask me more! OTHER: I will responsibly collect your mail, put out the trash when it's scheduled for pick up. I'm quite open to other tasks in and out of the house so let me know and I'm sure we can work something out! Experience: I have house sat in tandem with another person in the past and am now seeking the chance to build my individual experience. I am a human who leads with her heart and her head in a show of excellence. I regularly exceed expectations throughout my professional, social, and personal settings. I treat others' spaces as my own - with mindfulness, joy, and cheer. In the simplest terms, I'm a multilayered, multifaceted, highly skilled human. Let's work together! Contacting Me: I prefer emails but you may also contact me through this website and I'll reply within 24-48 hrs.
Services
Responsibilities include:
Share This Profile
Find House Sitting in Winnipeg, Manitoba
More in Winnipeg, Manitoba