House Sitter in Charlotte
Hi, Erin here, 59 years young, international development consultant recently transplanted from the Washington, DC area. Looking for something before my next assignment overseas in late 2017 and
House Sitting
seems would be ideal. Available here in the Charlotte area or anywhere for a longer assignment. I have thrice owned and cared for my own home as well as stayed in long-term TDY apartments overseas. One of my homes involved a full restoration of an 1864 Victorian that had no intact windows or walls and once restored was placed on the National Register. I can perform basic maintenance if needed while you are away such as replacing the flapper valve in the toilet or unsticking the disposal. (I have also put down a cedar shingle roof and sanded drywall but that's significantly extra!) I love both dogs and cats (even brought a cat home from Jordan while I was on assignment there years ago) and have owned several since my childhood in Maine. When my children were growing up, it seems we always had two dogs and a cat in the house (usually golden retrievers). I enjoy the exercise of walking the dogs multiple times a day as well as taking them to a dog park if so desired. And even if they prefer to sleep with me in the bed, I'm cool with that too. I am also willing to be very diligent should Fido be expected to keep all four on the floor. While I would not suggest I will train your dog, I have trained my own so happy to follow your rules of engagement. Cats are great whether they are the lap/bed cuddlers or prefer to maintain their dignified distance. Play is encouraged but not demanded. Indoor/outdoor is also fine and I carry a mean litter shovel. Happy to care for other animals in the home as well. Plant sitting, mail recovery etc are all part of the service. Live-in or just visit is fine too. Please feel free to contact me on my cell -
703-229-...
.
Notes
Notes made here will only be seen by you. If you want to message the owner of this listing
Recommendations for Erin O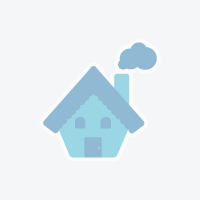 Steve F
Erin Owens is a dedicated hard working individual. She is trustworthy, reliable and dependable. I would easily put her in charge of my home while I was gone, with no concern whatsoever. She also adores animals - especially cats. She would have no problem caring, feeding and cleaning up after the animals in the house. She can be trusted completely and i highly recommend her as a house sitter. I have worked directly with her for over 5 years, both as a Program Administrator for the Department of State and as a Proposal Team member and director, and I have never seen anything in her actions that would cause any concern whatsoever. She is a self driven "go-getter". She determines what needs to be done under the current circumstances and then takes action to get the required actions completed. She would complete whatever directions she was given to make the home safe, comfortable and ready for the residents' return.
More in Charlotte, North Carolina
Find House Sitting Near Charlotte
Featured House Sitters near Charlotte, NC
×
Erin O Dogs, Cats, Birds, Gerbills, etc (even Snakes and Mice). Oh, and of course the house will get excellent care