House Sitter in Wayne
heatherpagano (a)

I am a adult who is a very responsible woman when it comes to caring for other's especially their belongings and property. I occupy and oversee the house to maintain order and security of property, conduct necessary business transactions during temporary absence of owner, renter, or other occupant. I also will monitor entrances to property and secures locks and other devices to prevent access of unauthorized persons, Answers telephone and doorbell, takes messages, and forwards information to employer as requested, Forward or file mail that is received, take good notes from callers in an organized way, i will pay current bills from designated funds and makes deposits to accounts as required if it is requested and file them, put items back to where they belong, vacuuming and dusting of the house, Feed and water plants/lawn/pets and IF necessary, take ill pets to veterinarian for treatment and any other needs for any household pets, will arrange for necessary repairs (with your permission), and May care for swimming pool or grounds or perform other related duties. If I can be a service to you in any of those ways please do not hesitate to message me to set up easier communication and a meet date. I have my own means of transportation and i currently live in Wayne, New Jersey and am willing to travel.
Notes
Notes made here will only be seen by you. If you want to message the owner of this listing
Recommendations for Heather P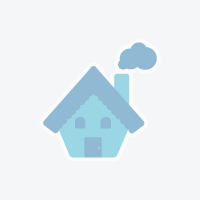 Betty C
Heather is a sweet, younger lady who sometimes house sat for my family over this past winter. The children, my husband, and myself go away on vacation atleast once a year, at the end of the year, and we love having Heather at the house because we know when we get home from relaxing, it's like we never left. We have a golden retriever as well that Heather looks after with walkings, feedings, waters, etc., the mail is always organized with the newspapers on our counter in the kitchen with specified "junk mail" letters already sorted out, our house is more clean than we left it, and everything is where it should be. The thing i love about Heather is she is very respectful and thoughtful with our family while we are away and only will call us if she cannot find something or needs help with an errand. I hope to have the honors of having Heather house sit for us again this year. It's such a breath of fresh, relaxing air when she is at my home when we are not! Thank you so much Heather for all you have done for my family!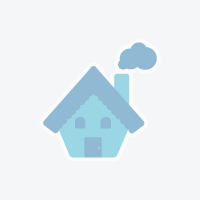 Michael G
I am a business man who is constantly sent away randomly on these trips for work. When i am called in and reminded i am to travel soon, i always call Heather. She has been my house sitter since i have started working at my current company and she has never let me down. She will always water my plants, feed my fish, bring in all mail/newspapers/packages and organize them in piles for me to sort though when i get home. She always takes out the trash and recycling on the days that they are do and never fails to take my neighbors dog out for walkings too because i do it in the mornings. I know she is respectful of my items and everything inside and out of my house and this is why i will always have her on my speed dial. Thank you for everything you have done and hopefully continue to do!
Heather P's Other Listings
More in Wayne, New Jersey
Find House Sitting Near Wayne
Featured House Sitters near Wayne, NJ
×
Heather P Qualified and Responsible House Sitter Available!