This listing has been removed.
House Sitter in Charlotte
Hello, We are a married couple who has sold the family home after 30 years and are looking to see some new places. Our youngest of 4 has moved to Rock Hill with the grandchildren. We would love to see them but don't want to live with them, something we have already done. We are good with outside work-weeding, mowing, etc. and we like to keep a clean house. Hope you give us the opportunity to help you.
Recommendations for Dee Dee Pickett and Dave Clark P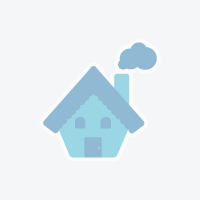 tricia h
I have known Dee Pickett and Dave Clark for 28 years. They have taken care of my home and my pets many ,many times. They will do whatever it takes to care for my home and my beloved pets. One summer the air conditioning failed in my home, Dave and Dee Dee took the dogs to their own home and cared for them there until we returned home so they would not suffer in the 100 degree weather. Unexpected problems can arise any time and on another of my trips, a toilet began to leak. Dave, who is not a plumber, quickly remedied the problem and saved the floor from certain destruction. They have repeatedly gone above and beyond to take care of my home and pets. I have trusted Dee Dee and Dave with my dogs who mean the world to me and have never been disappointed. I would (and have) trust them with those most precious to me.
More in Charlotte, North Carolina
Find House Sitting Near Charlotte
Featured House Sitters near Charlotte, NC
×
Dee Dee Pickett and Dave Clark P Simpler Life On The Road