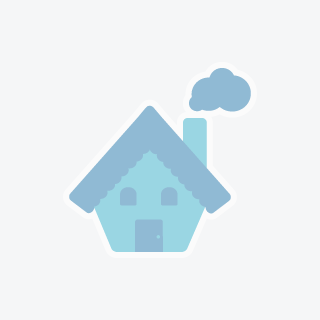 Betty R
Take care of my beloved rescues
Fairfield, California
Last seen over a week ago
Pay negotiable
Want to be hired by Betty?
House sitter Job in Fairfield, California
We'll be gone Monday, December 19th until Wednesday, Jan 4th, inclusive. I need someone to take care of our 2 dogs, 4 cats, and 1 chinchilla. I guess you've already figured out we're a former 4-H family and love animals. Usually we plan vacations where we can take the dogs with us, but my 87yo Dad really wanted to take a cruise with the entire family over Christmas, so we're going. A family friend, Lance, will be replacing the hot water heater while we are gone and replacing the pedestal it stands on, but that should be a minimal disruption.

Fairfield, Calif is on I-80, halfway between Sacramento and San Francisco. Napa is 30 minutes away. We own a modest house, crowded with books and Geek stuff. It is comfortable and well used. We couldn't live without Internet and there are several computers and laptops for you to use. We don't have commercial TV but do have Netflix and an Xbox. My house backs onto a slough that eventually drains into the Suisun Marsh, so we don't have any direct rear neighbors. We h ave a gigantic playset in the backyard that is big enough for adults if they like to swing or go down slides. There is a large tree in the front yard that my daughter used to hug daily when she was smaller. The neighborhood is nice and my neighbors are quiet.

The dogs are Bella, a 39lb pitt mix, and Boo, a 8 lb toy poodle mix. Boo is the dominant dog. Bella is chocolate brown, about 3 yrs old and full of energy and love. She is my worry-child and the reason we need a house sitter. She needs at least 2 walks a day. She loves to lay in your lap and take a nap in the evenings, and will sleep at your right shoulder at night. She loves to chew and play tug-a-war with you with her toys. Bella loves the chinch and will play with him a lot, which is funny to watch. Her negatives - She loves to get into the trash, and chew shoes and other things if not supervised. She will chase some of our cats. She is crated when we are not home (which is rare) and sleeps in a room with a human and a closed door at night, so she doesn't get into trouble and the cats can have roaming time all over the house. She tries to jump the fence, but we currently have it reinforced so she can't. She came to us a year ago, very frightened at having to leave home suddenly, and it took her a while for her to get used to us. You know how some dogs are survivors and some dogs get scarred by life easily? Bella gets scarred easily. I really don't want to kennel her as she had a doggy nervous breakdown when her former owners kenneled her when they couldn't keep her in their home any more.

Boo is about 5-6 yrs old, an apricot colored toy poodle mix, and is a survivor. She came to us about 4 yrs ago and is starting to get a little cranky with age. She doesn't particularly care for Bella, and ignores the cats, which is good since Boo is smaller than most of the cats. Boo gets cold easily and wears a sweater during the winter. It is a challenge to keep Boo's fur trimmed - did you know that poodle's hair grows like humans and requires frequent trimming? Boo loves car rides, even if it is to the grocery store. She is our door bell - we do most of our living in the back of the house and can't hear when people knock or ring the front door bell, so she's been trained to bark when she hears someone at the front door.

Pepper is our dominant cat. She is around 6 yrs old and has been with us about a year. She was abandoned at a friend's house and we adopted her. She keeps Bella in line and ignores Boo. She insists on regular pets and will sit on your keyboard or mouse if she is denied pets. She has a very distinctive meow - it sounds like rocks rubbing against each other.

Morgan is our elderly cat. She is around 8 yrs old and very small. She was a stray around our area and got sick last winter and my daughter brought her home and nursed her back to health. She has few teeth and is not very smart. Morgan is fed wet cat food twice a day as she doesn't have enough teeth to eat dry food. She has a tumor in her back end, but does not have any pain until it is pressed. She likes to be around a human in my daughter's bedroom but doesn't roam the house too much.

Scrappy is our queen cat. She is around 5 yrs old and we've had her since she was a kitten. Someone dumped her near where we play laser tag and we brought her home. She doesn't like Bella but refuses to hide in my daughter's room, so she surreptitiously roams the house during the day and comes out when Bella is in a room for the night. She will accept a few pets but isn't a lover like Pepper. She does like being around humans.

If Scrappy is the queen, Stormy is the princess. She is around 4 yrs old and we adopted her from the Humane Society as a kitten. She spends most of her days sleeping on the cat podium or on top of my son's cabinet (both in the family room). She hates Bella but hasn't figured out that a few judicious smacks on the nose will keep Bella at bay. Like Scrappy, she likes a few pets once in a while.

Chewie is our chinchilla. He is 9 yrs old and we've had him since he was about 6 mos old. He lives in a chinch McMansion in the family room. He barks occasionally, loves his morning peanut, and plays with the other animals. Bella will go up to the cage and stick her nose against the bars, Chewie will put his nose against Bella's, then run around his cage, then stick his nose next to Bella's again, etc. It is pretty funny to watch.

I ask that you pick up the mail every day and put the trash out on Monday nights. I don't have any plants as I have black thumb. That's about it.

If you have any questions, please let me know.
---
Services Needed
Your responsibilities will include:
Mail collection
Pet feeding
Garbage/recycling
---
Similar Profiles Nearby
Near Fairfield, California

Debbie B
Need occasional house/pet sitter
Find House Sitting Jobs in Fairfield, California
More in Fairfield, California
Want to be hired by Betty?
Similar Profiles Nearby
Near Fairfield, California

Debbie B
Need occasional house/pet sitter