House Sitter in Atlantic Beach
I would love to care for your home, houseplants, garden, and pets while you are away. I am a consultant for nonprofits and do most of my work over the internet. I need quiet places to work - and my family is ever so lovable, but definitely not quiet! If you have wifi, my charge is $10 per day, plus $5 per pet. Fish are free :) My references are impeccable, I will provide you with my LinkedIn profile, and am totally trustworthy. I take a maximum of two clients at a time, and only if they are close together. Generally I will just be working for you and will be in your house for a few hours a day. Great for pets who like a companion, there will be a car in front of your house, and I can rotate lights in your home daily. Overnight stays negotiable. Every dollar I earn will go straight into our children's college fund, so we are making the world a better place together in many ways. I look forward to hearing from you and taking care of your home.
House Sitter Details
| | |
| --- | --- |
| Email Address | Confirmed |
| Phone Number | Upgrade your account to call |
| Years of Experience | 20 |
| Provider Type | Individuals |
| Services | |
| Daily Rate | $10.00 |
Notes
Notes made here will only be seen by you. If you want to message the owner of this listing
Recommendations for Elaine P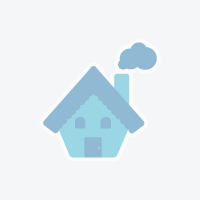 Sheila G
It is with great pleasure to recommend Elaine Pace in any and all capacities that she pursues. She comes with a extraordinary background including putting herself through Harvard, reaching top CEO and Presidential status in her professional career and is one of the great minds in business today. On a personal note I've had the pleasure of working with Elaine over the past 20 years and have found her to be an expert in strategic development, conflict resolution and much more. Her attention to detail, her strong personal and professional ethics are flawless and is proactive 100% of the time. She is completely responsible, trustworthy, respectful and as a house sitter, would treat your home with the utmost regard, consideration and care.
More in Atlantic Beach, Florida
Find House Sitting Near Atlantic Beach
Featured House Sitters near Atlantic Beach, FL
×
Elaine P Trustworthy, low-cost housesitter available today