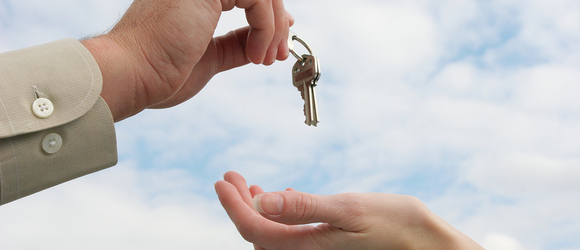 9 Do's and Don'ts of Excellent House Sitting
December 31, 2015
An excellent reputation is the most valuable thing that you own as house sitter. It is built carefully over time, and can be lost easily with one bad experience. Read on to find a few helpful suggestions that should ensure that you are known as an exemplary house sitter.
DO'S
Always be punctual. Arrive at the agreed upon time. Don't turn up late (or too early for that matter). Some people keep working right up to when they leave on vacation, and if you don't get there on time, you could inconvenience them. If you are running late, phone or text the homeowner as travel plans often do not allow for much flexibility.

Leave the home, especially the bedroom you are using, as clean or cleaner than it was when the owner left. Depending on instructions, either take off, wash and put back clean sheets, or leave the bed ready to make up again. Make sure the kitchen is clean, the dishwasher empty and your personal food packed up.

Make sure that you have all necessary instructions and phone numbers.  Clarity around your responsibilities is essential to doing a good job. This is best accomplished if the owner has a Home Book-- a document that collects all the important information and instructions for house sitters. This information ranges from useful telephone numbers and persons to contact, to specific instructionsfor looking after the house and garden and caring for pets and other animals. This set of instructions will give you the confidence and the information you need to do an exceptional job.

Expect the unexpected. To be ready for an emergency, stay in touch with neighbours and keep emergency numbers close at hand. Be observant and vigilant in the home.

Communicative as much or as little the owner wants when they are away. This can range from a daily email to no communication at all. Whatever is decided upon, be fastidious in following what is asked of you.
DONT'S
Never invite anyone into the home. This is a basic rule of responsible house-sitting. It is not your home. Exceptions can be made if you have first asked the home-owner and it is mutually agreed upon. It is best to put it in writing in the house-sitting contract.

Do not use the owner's food and beverage unless you have been given permission to do so. Food items may be easy to replace, but a good bottle of wine may not be.

Don't scrimp on safety. Attend to mail, newspapers, grass cutting, snow shovelling--whatever is necessary to ensure that the home looks lived in and remains safe.
A competent house sitter can provide homeowners with the chance to not only leave their homes in safe hands when away, but it also gives them the peace of mind that all other aspects of home maintenance are being taken care of. Finding the perfect a house-sitter, an individual that you are comfortable with and confident in, can be an arduous task. HouseSitter.com is readily available to help alleviate this stress and provide you with excellent candidates.